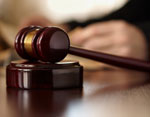 The manager of the rubber factory in Horana, who was arrested over the death of 5 persons in the ammonia tank incident yesterday, has been ordered remanded until April 25 by the Horana Magistrate s Court. MORE..


20 Apr 2018 (3:11 PM)



Anuradhapura Police, acting on a court order, exhumed the remains of an individual who committed suicide 7 months ago. MORE..


19 Apr 2018 (6:56 PM)



Horana police have arrested the manager of the rubber factory in Bellapitiya where 5 persons died in the Ammonia tank incident, the Police spokesman said. MORE..


19 Apr 2018 (7:22 PM)



The public and bank holiday which had been assigned to May 1, 2018 has been cancelled while May 7 (Monday) has been declared a public and bank holiday instead. MORE..


19 Apr 2018 (5:42 PM)



Two persons suspected to be part of an underworld gang involved in a series of organized crimes have been arrested by STF personnel at Thotalanga, the Police Spokesman s Office said. MORE..


20 Apr 2018 (11:29 AM)



A group of LTTE supporters are reportedly protesting in front of the venue of the Commonwealth Heads of Government Meeting (CHOGM) in London, against the visit of Sri Lankan President Maithripala Sirisena. MORE..


19 Apr 2018 (9:41 PM)