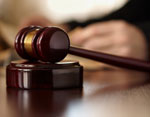 The manager of the rubber factory in Horana, who was arrested over the death of 5 persons in the ammonia tank incident yesterday, has been ordered remanded until April 25 by the Horana Magistrate s Court. MORE..


20 Apr 2018 (3:11 PM)



A University student drowned when his boat capsized, while engaging in water sports, in Kelani River off Ginigathhena, Kalugala, Yatiberiya area, yesterday (20). MORE...


21 Apr 2018 (2:31 PM)



Achieving a sustainable future is as in many other countries, a main concern of the Government of Sri Lanka, said President Maithripala Sirisena intervening in the Commonwealth Heads of Government Meeting Session. MORE..


20 Apr 2018 (10:06 PM)