Elections for new board members of Sri Lanka Cricket (SLC) will be held on May 19, according to SLC President Thilanga Sumathipala. MORE..


20 Apr 2018 (1:24 PM)



A Kashmiri youth on his way to the Sri Lankan capital of Colombo with 35 million Indian rupees (LKR 85 million) worth of pure Afghan heroin has been arrested in New Delhi, the Times of India reported today. MORE..


20 Apr 2018 (10:38 AM)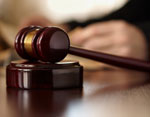 The manager of the rubber factory in Horana, who was arrested over the death of 5 persons in the ammonia tank incident yesterday, has been ordered remanded until April 25 by the Horana Magistrate s Court. MORE..


20 Apr 2018 (3:11 PM)



The Police Special Task Force (STF) has carried out a special operation in the Western and Southern provinces within the past 2 weeks, resulting in the arrest of several suspects along with a host of weapons and narcotics. MORE..


20 Apr 2018 (3:07 PM)



The Iranian Parliament Speaker, Ali Larijani, says that Iran and Sri Lanka should increase their trade interactions and develop political and trade ties. MORE..


20 Apr 2018 (12:33 PM)



The final decision whether or not to increase the fuel prices will be taken by the President and the Prime Ministers together, says Minister of Petroleum Resources Development, Arjuna Ranatunga. MORE..


19 Apr 2018 (8:57 PM)