The establishment of Local Government institutions which commenced on March 20 will be completed tomorrow (April 20), according to Ministry of Provincial Councils and Local Government. MORE..


19 Apr 2018 (5:32 PM)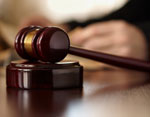 The manager of the rubber factory in Horana, who was arrested over the death of 5 persons in the ammonia tank incident yesterday, has been ordered remanded until April 25 by the Horana Magistrate s Court. MORE..


20 Apr 2018 (3:11 PM)



A Sri Lankan agrarian system, the "Ellanga Gammana" or Cascaded Tank-Village system in the Dry Zone, has been designated as a Globally Important Agricultural Heritage System (GIAHS) by the Food and Agriculture Organization of the United Nations (FAO). MORE..


20 Apr 2018 (2:07 PM)