A Sri Lankan agrarian system, the "Ellanga Gammana" or Cascaded Tank-Village system in the Dry Zone, has been designated as a Globally Important Agricultural Heritage System (GIAHS) by the Food and Agriculture Organization of the United Nations (FAO). MORE..


20 Apr 2018 (2:07 PM)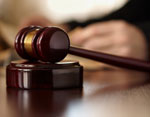 The manager of the rubber factory in Horana, who was arrested over the death of 5 persons in the ammonia tank incident yesterday, has been ordered remanded until April 25 by the Horana Magistrate s Court. MORE..


20 Apr 2018 (3:11 PM)



A Kashmiri youth on his way to the Sri Lankan capital of Colombo with 35 million Indian rupees (LKR 85 million) worth of pure Afghan heroin has been arrested in New Delhi, the Times of India reported today. MORE..


20 Apr 2018 (10:38 AM)



The Police Special Task Force (STF) has carried out a special operation in the Western and Southern provinces within the past 2 weeks, resulting in the arrest of several suspects along with a host of weapons and narcotics. MORE..


20 Apr 2018 (3:07 PM)



The second Advanced Offshore Patrol Vessel (AOPV) of Sri Lanka Navy, built at the Indian shipbuilding facility - Goa Shipyard Ltd (GSL), received its graceful commissioning from the Prime Minister of Sri Lanka, Ranil Wickremesinghe at the Eastern Container Terminal of the port of Colombo. MORE..


20 Apr 2018 (10:18 AM)



The public and bank holiday which had been assigned to May 1, 2018 has been cancelled while May 7 (Monday) has been declared a public and bank holiday instead. MORE..


19 Apr 2018 (5:42 PM)