Interpol has issued Red Notice for former Central Bank Governor Arjuna Mahendran in connection with the investigations being carried out by the CID on the central bank treasury bond scam. MORE..


20 Apr 2018 (3:08 PM)



North Korean leader Kim Jong-un has said he will suspend all missile tests and shut down a nuclear test site with immediate effect.MORE....


21 Apr 2018 (10:51 AM)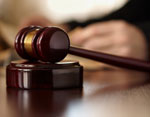 The manager of the rubber factory in Horana, who was arrested over the death of 5 persons in the ammonia tank incident yesterday, has been ordered remanded until April 25 by the Horana Magistrate s Court. MORE..


20 Apr 2018 (3:11 PM)